Keep up-to-date with all the latest education news from Our Lady of Mt Carmel Wentworthville.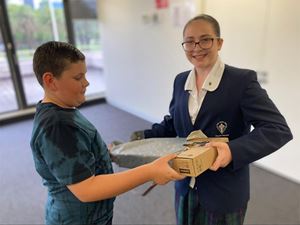 This year 661 students from Catholic schools across Western Sydney and the Blue Mountains stepped up to take the Executive Director's Summer Reading Challenge! In total, 4185 books were read as part of the competition: over 1000 more books than last year! Today the winners were announced. Read more...
Categories:
This week we welcomed back our OLMC students after a period of online learning. This has been a significant week, as for many of the students they have been away from school for nearly 8 weeks! On Friday the 29th May OLMC celebrated with a special return event...
Categories: